06/12/2023
Life insurance is an essential piece of coverage for RGV families, but it is also one of the most misunderstood or overlooked types of insurance. If you do not yet have a life insurance policy, or if you have one but want to learn more about your policy, and whether a different one might serve you and your family better, then this guide is for you. What follows is an in-depth look at life insurance, its significance for families in the Rio Grande Valley, and the factors you should consider when choosing a policy for yourself.
Understanding Life Insurance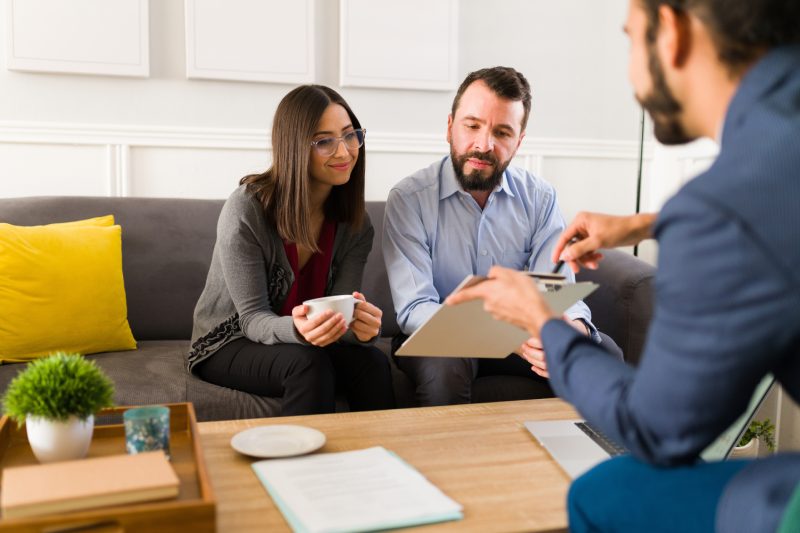 Simply put, life insurance serves as an agreement between you and your insurance provider that a benefit specified by the policy will be paid to designated loved ones upon your passing.
This benefit provides financial support to the recipients that helps to offset the burdens imposed by your death. As a result, it helps to alleviate financial stress at the time of death and frees up loved ones to enjoy a more secure future.
For families in the RGV, and throughout the nation, these policies make the tumultuous time after a loved one's passing a little easier to navigate. Here are some of the most important benefits:
Financial Security
At the time of death, families often face large expenses for which they may not be prepared. For example, funeral expenses, medical bills, outstanding debt, estate planning fees, and lost work time can all create financial stress.
Life insurance can help by providing the funds to manage these immediate costs. With financial stability provided by life insurance, families can focus on putting their loved one to rest and moving forward with their lives.
Income Replacement
Many families rely on the income of a primary earner. If that individual dies, the loss of that income can significantly change the family's financial stability and way of life. Life insurance policies can provide enough of a benefit to cover not only the immediate costs associated with laying their loved one to rest, but also to cover the lost earnings of the deceased individuals. As a result, their family can maintain their standard of living, pay bills uninterrupted and worry less about their financial futures.
Education
A life insurance policy can also help to secure the future education of families' children. The benefits payout can help to cover educational essentials such as tuition, vocational training, and other needs. As a result, regardless of what happens to the holder of the policy, their family's future goals and dreams can still flourish.
Debt Repayment
If an individual passes away and leaves debts outstanding, a life insurance policy can be used to pay off these debts. Examples of payments that can be covered by this type of policy include mortgages, car loans, credit card balances and more. By paying off debt, the family can achieve greater financial stability and peace of mind.
Types of Life Insurance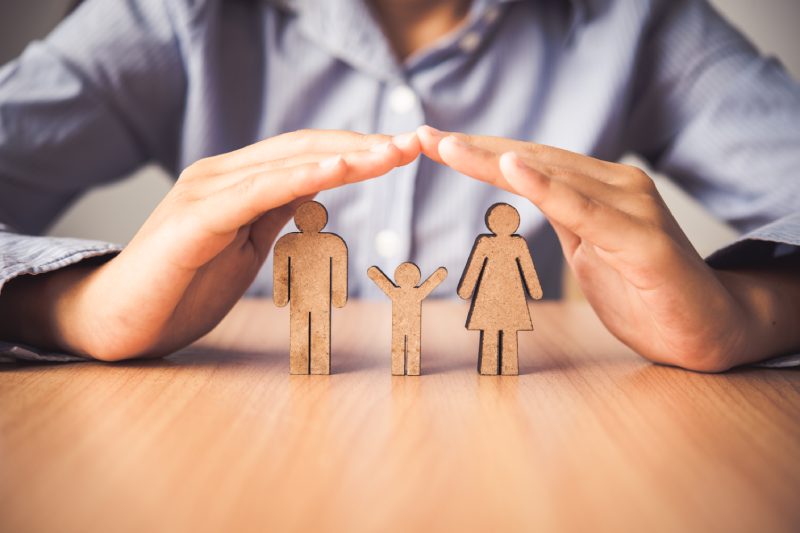 One of the areas that often confuses individuals about life insurance in the Rio Grande Valley is the availability of several different types of policies. The three most common are whole life insurance, universal life insurance, and term life insurance. Following is a look at all four types to help you better understand the differences, and unique benefits, of each.
Whole Life Insurance
Whole life insurance is the most common type of permanent life insurance, meaning that it covers you throughout your lifetime. Once you activate your policy, you will receive a death benefit and savings account as long as you pay your premiums.
Universal Life Insurance
Universal life insurance is a more flexible type of permanent coverage that also offers you a death benefit and a savings account. It differs from whole life insurance in that you may be able to adjust your death benefit by passing a medical exam, and you may also be able to use your savings account to adjust your premiums.
Term Life Insurance
As opposed to whole and universal life insurance policies, which provide you with benefits no matter how long you live, term life insurance is limited to a certain number of years. The most common "terms" of this kind of coverage are 10, 20, and 30 years. You can often choose to have a death benefit that remains the same throughout the term of the policy, increases over the term of the policy, or decreases over the term of the policy.
Factors To Consider When Buying Life Insurance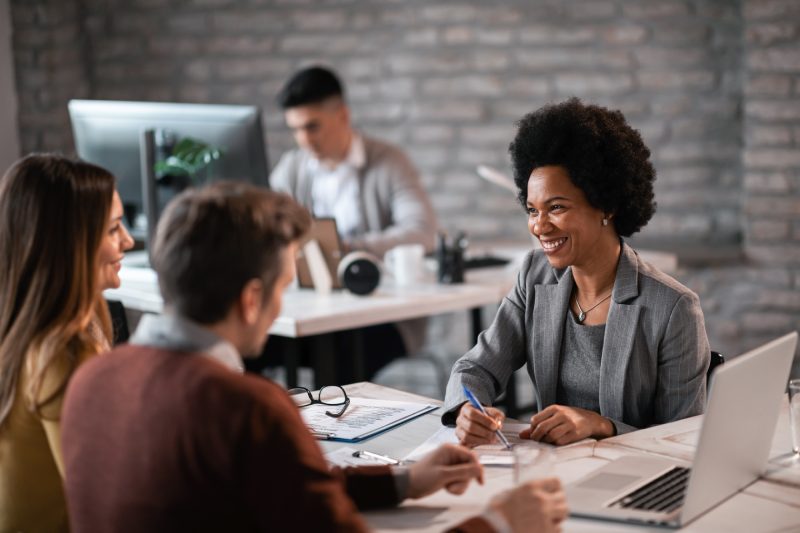 With many options available, even within each type of life insurance coverage, knowing which policy is best for you and your family can quickly get confusing. A good rule of thumb is to purchase coverage that is 10 times your annual income. However, there are also several important factors to consider that can influence your choice of life insurance coverage. Here are some of the biggest:
Family Makeup
While life insurance can benefit almost anyone, there are certain situations that may require higher insurance policies. Here are some of the family types who should evaluate their needs with particular care:
Families With Dependents
Families who include children or the elderly should make sure that they have enough coverage to meet their dependents' ongoing needs in the event of policy holder's passing. These dependents rely upon the provider's income to meet their needs, and going without could be devastating.
Couples
Individuals who have a spouse or a partner may also wish to prioritize life insurance. The death benefit from this policy can help their partner maintain their quality of life, pay for expenses, and adjust to reduced income with less stress.
Single-Parent Families
In single-parent families, the financial burden usually falls to one person. As the sole provider, this individual must have a large enough life insurance policy to protect their family in the event of their passing.
Current Financial Obligations
The amount of life insurance you purchase should take your current financial obligations into consideration. In particular, you should get enough insurance to meet these obligations and to pay off any debt you currently have. Here are some of the things to consider when selecting the amount you purchase through your policy:
Mortgage or rent
Personal loans
Credit card debt
Business loans
Future Educational and Life Goals
For families with children in particular, life insurance that is sufficient to cover future educational and living needs is essential. Here are some of the future factors that may influence how much coverage you purchase:
Anticipated college expenses
Childcare expenses
Extracurricular activity costs
Future plans for their children, including home buying, business start ups, and more.
In order to obtain the right amount of coverage for your family, you should sit down with an experienced insurance professional who can help you look at your needs and find coverage to match.
How To Choose The Right Life Insurance Policy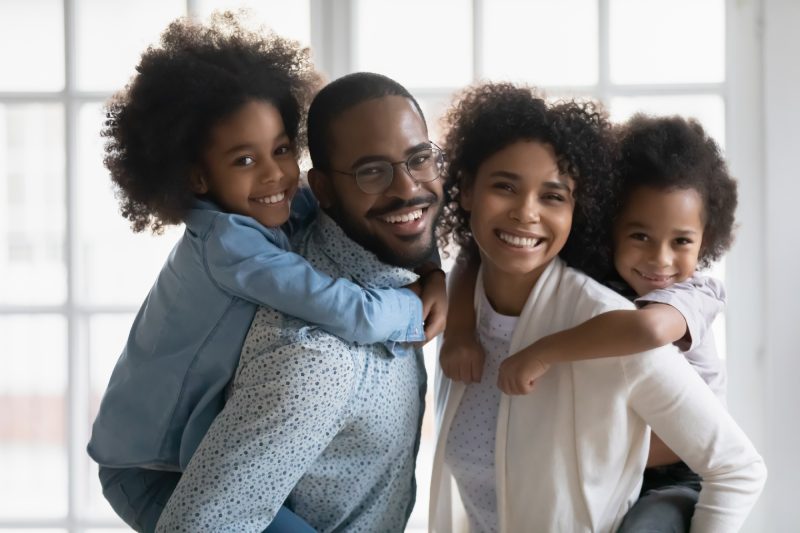 The process of purchasing life insurance in the Rio Grande Valley does not have to be difficult. However, there are some important steps to follow to ensure that the policy you purchase is the one that you need. Here are some of our suggestions for narrowing down your options to the most promising:
Decide how much coverage you require
Take a look at your current situation to determine exactly how much coverage you will need. Factors to consider include the following:
Your current expenses
Your current debt
Your current income
How many years you have to retirement
Future needs, such as college tuition and healthcare
Decide how much you can afford
Without an infinite budget, you will need to make some choices about how much you are willing to put toward premiums every month. Make sure that the amount you allocate leaves you room in your budget to live comfortably.
Obtain and compare RGV life insurance quotes
Once you know how much you can budget toward life insurance, you can obtain and compare quotes for various policies. Here are some guidelines for successfully evaluating multiple estimates:
Make sure quoted policies meet your insurance needs.
Make sure each quote is comparable – with the same features and benefits.
Compare different premium structures and plans to determine the best one for you.
Get at least 3 quotes.
Get professional assistance in collecting and evaluating quotes.
Evaluate your need for additional features
At its most basic, a life insurance policy provides a death benefit to your beneficiaries when you pass away. However, you may be able to add riders to your policy in order to add flexibility and benefits to your policy. For example, a child and spouse rider would provide for a small death benefit to be paid out if your spouse or child were to die while the policy was active. Here are some additional riders you may want to consider:
Accelerated Death Benefit Rider: 
You may access some of your death benefit upon diagnosis of a terminal illness.
Waiver of Premium Rider:
Allows you to waive your premiums if you become disabled.
Conversion Option: 
Allows you to convert your term life insurance policy to a permanent one without a medical exam.
Work with an experienced insurance agency
When choosing a life insurance policy in the Rio Grande Valley, you want to work with an experienced insurance agency that is familiar with the area, and the needs, of the Valley. Safeguard Insurance Agency offers solutions that fit your unique lifestyle. Let us help you find the insurance policy you need, not just for life insurance, but for everything you want to protect.